Was a productive day. Got up early to go out on Geyser Hill. Wanted to catch a Lion initial eruption and did. Also did a video walking around the entire boardwalk loop. Bonus was catching a pretty poor eruption of Depression.
From there it was time to go to Grand. On the way out, stopped at Churn only to have it start to erupt. This is the first time in years where I saw Churn from there, and not from Bulger or Crested Pool or Grand. Have included a photo of the post-eruption pool level in order to compare it to the drop we witnessed a few weeks ago.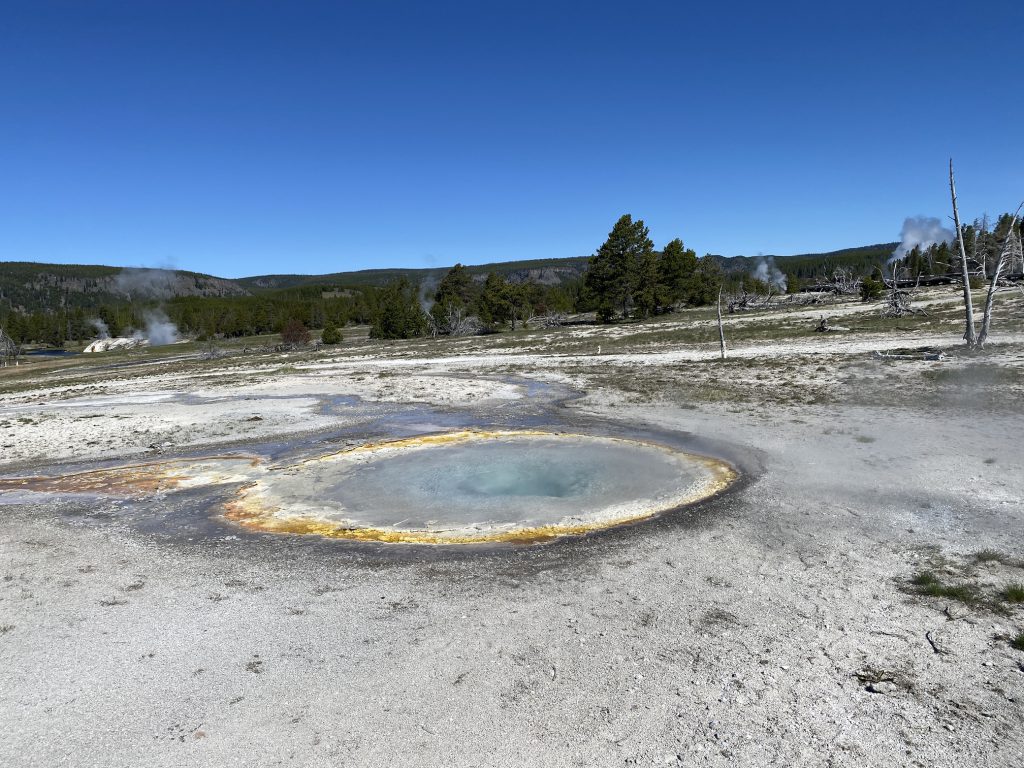 Grand itself only made us wait a single Turban eruption interval. It was calm and warming, so the eruption was nicely backlit. And it ended at just over 7-1/2 minutes. A quick pause, and a second burst brought the eruption duration to 9m01s. And the pool never filled, as far as we could tell.
Stopped at Daisy to catch another short eruption, then off to Artemisia again. Caught a nice eruption with the wind mostly cooperating, and got an Atomizer minor eruption shortly after Artemisia ended.
Mid afternoon was time for another One Burst Grand eruption, where despite a duration of 10-1/2 minutes, Vent & Turban didn't quit.