Found a feature that really does erupt "every hour on the hour."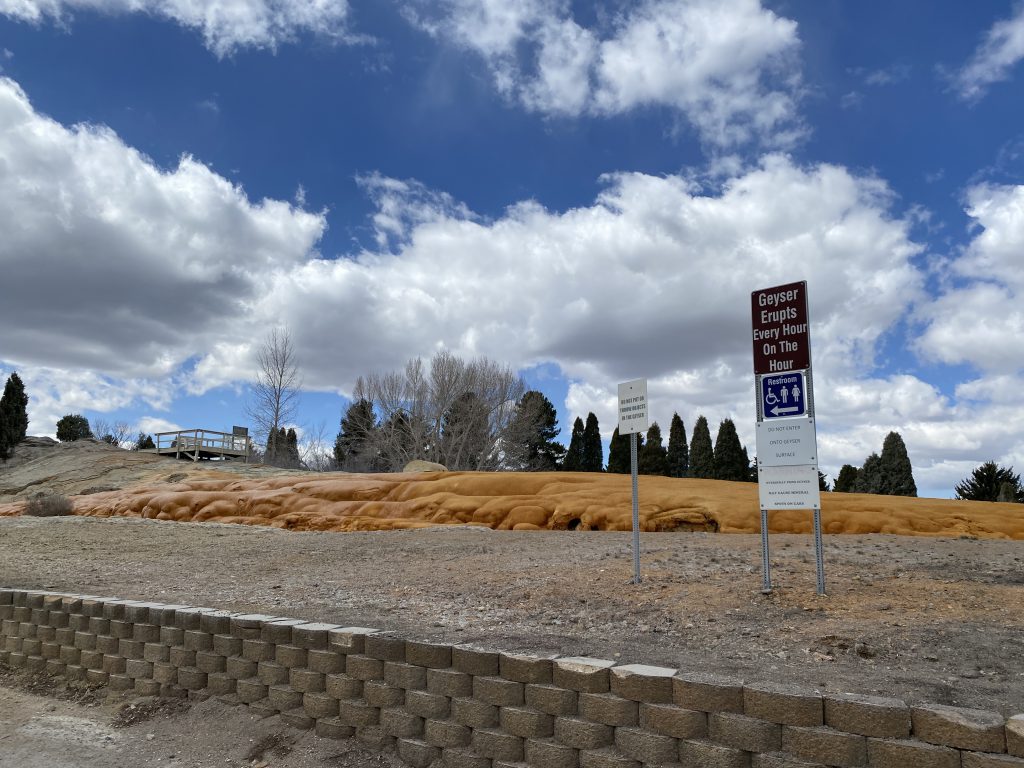 This is the CO2 geyser in Soda Springs, Idaho. It's located in a small city park off the main street, behind the businesses, and about the same distance from the Union Pacific Railroad tracks.
The eruption we saw started about 54 seconds after noon, and lasted almost exactly eight minutes. There appears to be a perpetual spouter erupting to about a meter when the upper vent is quiet. It wasn't as tall during the eruption, but after the eruption seemed to be perhaps twice as high.
The eruption comes from a nozzle above the spouter. I didn't try to measure a height, but estimated it to be around 15-20 meters. Both the start and the end of the eruption are abrupt. At the end the water was still falling well after the stop.
The travertine mound it has built up is an impressive, a dark orange lump that wouldn't look too out of place at Mammoth. It seems to grow pretty fast, as over on the side it's been removed because it was starting to encroach onto the nearby cemetery. The boardwalk near it is heavily encrusted with mineral deposits, and there was even a mineral encrusted snowbank off to one side.