Steamboat Springs is long gone. There's now a fence right along the property line, restricting access to the BLM portion of the terrace. This means that only those features on private land are accessible without crossing the fence, which separates #10 from #42, for example.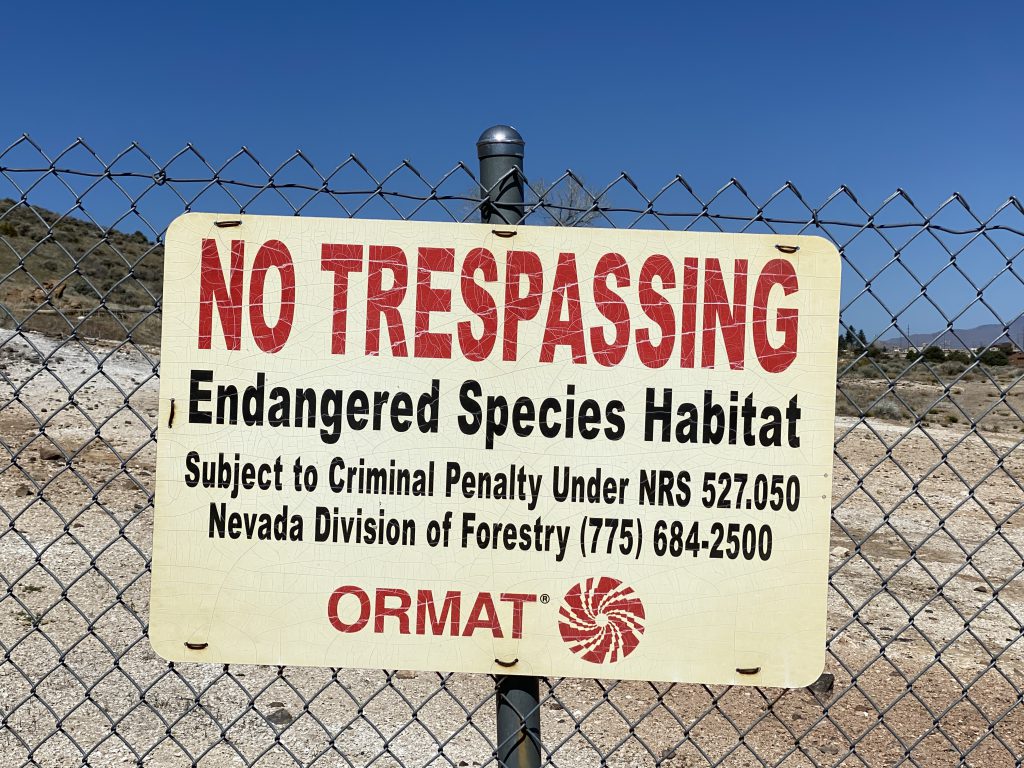 Not that it matters. All the vents are dry, and there's no evidence of any activity anywhere. A few of the cracks have plants growing in them. Perhaps on a cold day there might be whiffs of fog coming from hole.
The vents themselves are mostly recognizable, although I didn't do a full inventory. For some reason there is a long, capped pipe sticking out of #42w, perhaps there's a thermal probe of some kind down there.